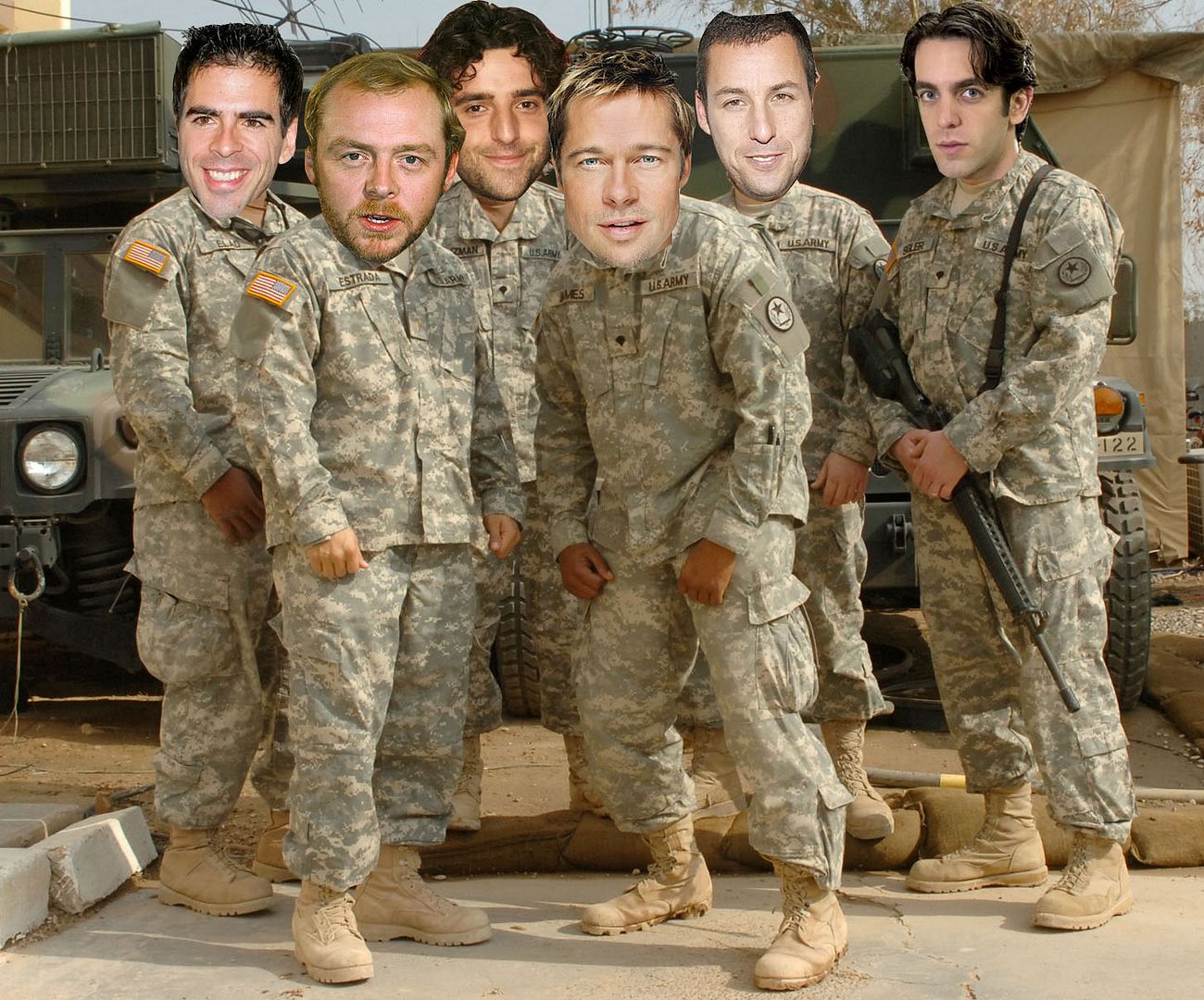 Adam Sandler is now unavailable because he opted to do a Judd Apatow comedy instead.
Variety confirmed that Myers will be British General Ed French, in Tarantino's movie playing "a military mastermind who takes part in hatching a plot to wipe out Nazi leaders."
Interesting how Quentin Tarantino's cast choice has been so far: Simon Pegg (Shaun of the Dead), BJ Nowak (The Office), and some also might argue that Eli Roth has a comic delivery.
I have a feeling this could either bring back Myers from the rubles of his Love Guru failure or could further bring him to failure. The casting is just so RANDOM. The incoherency of the characters might cause mayhem, and I'm not too sure that could work. Well, for me it won't.
So, what do you think of Myers being cast in Tarantino's war film?
Categories:
Adam Sandler, BJ Nowak, Brad Pitt, Eli Roth, Ingorious Bastard, Judd Apatow, Mike Myers, Movie, Quentin Tarantino, Rumormill, Simon Pegg