I know, you are looking for the final move trailer leak (see it inside this post). Keep your cool Twilight-er.
Thanks to the folks over at BadTaste.it here are a couple of new posters for the upcoming film adaptation of Twilight. The posters match the look of the film, with muted colors tending towards almost black and white. The fans will surely like it which are parallel to the movie's theme.
Also, I'll be putting in this post the other new Twilight poster for the movie of the 2 main characters, Kristen Stewart who plays Bella and Cedric Diggory, este, Robert Pattinson who plays Edward.
See the
TRAILER
and
MOVIE POSTERS
inside this post. Let the insanity begin.



Although I'm not a fan, I've had arguments with people who think this movie won't do very well when it opens. While I won't predict a number, I think Twilight is going to do HUGE box office numbers - you just wait and see. I love that the trailer is basically "twilight in 2 minutes" giving all the major plot points away. Seriously.



Double click these images for the original size of the posters. Thanks Screen Rant.

So, just an observation.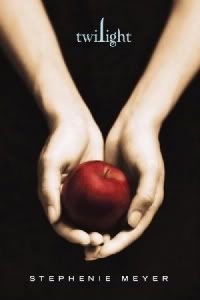 TY MEG CERVANTES